Top Attractions in Sanya

Sanya is praised as the Hawaii of China which boasts warm weather, white and clean sand beaches line with palm trees, clear blue water, beautiful hidden isles, mysterious juggle forests as well as high-end luxury resort hotels. There are also many interesting things to do in Sanya – sunbathing, hiking, local culture exploration, food hunting, etc. The annual average temperature in Sanya is about 25°C. Summer is cool and winter is warm. It is suitable to visit Sanya in all months, and the peak travel season is from October to April of the next year.
1. Known as No.1 Beach in Sanya, Yalong Bay National Resort is the premier destination for a leisure vacation, providing visitors with an irresistible combination of a world-class beach, remarkable swimming and diving, international resorts and superb golf facilities in one extraordinary package. It is a gathering place of many international five star hotel resorts in Sanya.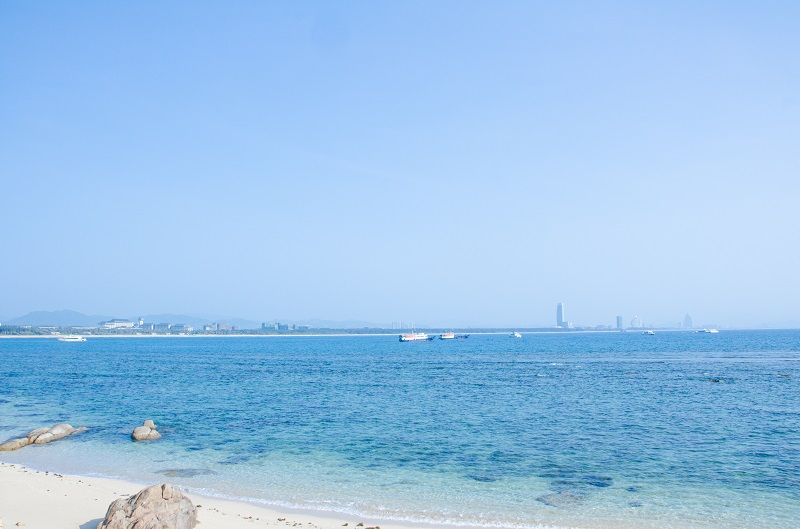 2. Nanshan Temple is a Buddhist temple located in Sanya, Hainan Province, China. It is 40 kilometers (25 miles) from Sanya downtown. The temple is part of an area known as the Nanshan Buddhism Cultural Zone. Nanshan Temple is the home of the world tallest statue of Avalokitesvara "Guanyin", the goddess of infinite compassion and mercy in Buddhism. The grandiose statue of Avalokitesvara stands at a height of 108 meters, overlooking the waters of the South China Sea in front of Nanshan Mountain. The construction of it started in November, 1995 and finished in April, 1998, which took a total of 6 years to construct. The whole temple is 188 meters wide from east to west, 416 meters long from south to north. With its total floor space of 40,000 sq meters (10 acres), Nanshan Temple boasts several replicas of Tang Dynasty (618-907) architecture.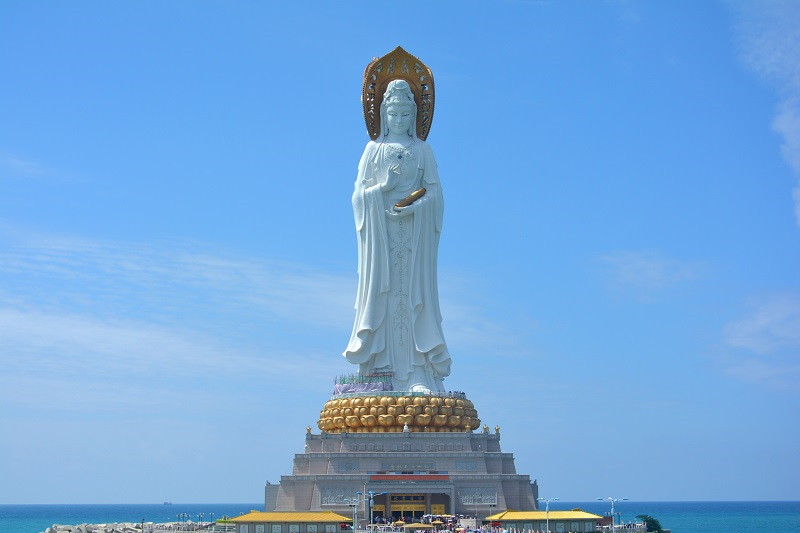 3. The End of the Earth ('Tian Ya Hai Jiao') means "the end of the sky and the corner of the sea" in Chinese. The reason this name was given is that this place was the farthest place ancient Chinese people could reach, so it was considered as the end of the sky and the corner of the sea. By the large beach inside The End of the Earth Scenic Area, there are a lot of wonderful rocks in a variety of strange shapes. They are carved with words and names. Among them, there are two rocks which is carved with Chinese characters "天涯" and "海角" respectively. There two rocks are regarded as the symbol of love and one of the most famous landmarks of Sanya city.